Thanks to advancements in cosmetic treatments, most skin issues and signs of aging can be resolved. One treatment that has gained immense popularity in recent years is Microneedling. Considered one of the best minimally-invasive aesthetic treatments, Microneedling is a form of skin rejuvenation. In this post, we are discussing more on the basic aspects that are worth knowing.
If you want to keep your skin looking fresh and young, one of your options is collagen stimulating injections.
What is Microneedling?
In simple words, Microneedling is a process that involves inserting fine needles into the skin, with the intention of boosting production of collagen and skin rejuvenation. Microneedling is often combined with PRP (Platelet Rich Plasma) therapy for better results. It is considered one of the safer treatments, and as we mentioned, it is minimally invasive and doesn't involve the use of laser light. This makes Microneedling safe for a lot of people, who cannot consider cosmetic laser treatments for various reasons.
How does it work?
Microneedling works by boosting collagen and elastin fiber production. One of the advanced options is called Collagen Pin Microneedling system, which is used by advanced clinics. The device used for the procedure uses micro needles, which create micro perforations on the skin's top surface or epidermis. The wounds created through the treatment are controlled, and there are minimal to no side effects for most patients.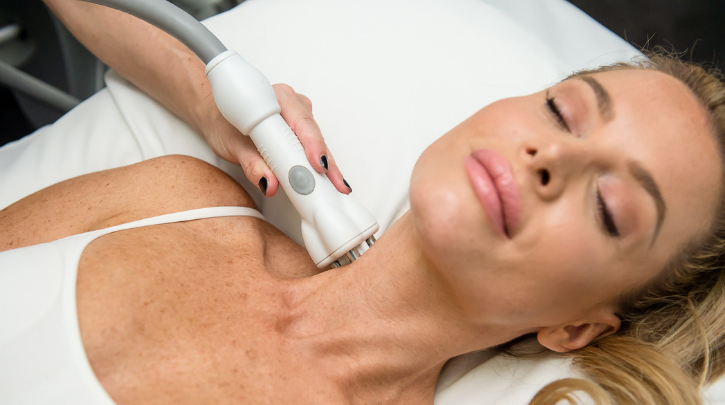 Discussing Microneedling with experts
Find a clinic that specializes in Microneedling and PRP treatments, and their experts will help you understand if either or both treatments would be ideal for your skin issues. The doctors and cosmetic treatment experts will also consider your expectations and goals from the treatment and check your medical history, before giving an opinion.
Things to know
Right after Microneedling, you may seem redness and some plumping of the skin, which is absolutely normal. The results of this treatment are almost immediate. Your skin will look more youthful, radiant and glowing. However, most people at least more sessions of Microneedling for long-lasting results. In most cases, experts recommend at least three sessions, with a gap of one month between the sessions, which helps in boosting collagen production. Done effectively, Microneedling is also useful for acne, and large pores. After the treatment, you may be asked to use specific skincare products before the next session.
These are some of the things worth knowing about Microneedling, and if you are interested, find a clinic near you that's known and has awesome ratings. Don't shy away from asking about costs and expenses.