Flossing is an important component to a good oral hygiene routine. To maintain healthy gums, fresh breath, and strong teeth, you need to brush your teeth at least twice a day and floss at least once a day. But, aside from floss, another option that might appeal to you is the product from Waterpik. Read on to know which product will win in the waterpik vs flossing comparison:
Flossing your Teeth More Efficiently with Waterpik
A lot of people struggle in the use of string floss correctly. As a result, they may not be able to thoroughly clean their teeth and beneath the gumline. This is the reason the Waterpik can come in handy.
Waterpik is easy to use. You only need to fill it with water, turn it on, and move it slowly along the teeth to eliminate debris and plaque. With this product, each surface of your teeth could be cleaner. Also, the product might be able to help if your gums bleed. Switching from string floss to Waterpik might be a great decision for people diagnosed with gingivitis.
Strong Floss: Options Available
In terms of string floss, you can pick from different options including waxed floss and polytetrafluorethylene (PTFE) floss. Waxed floss comes with a light coating of wax that makes it durable. The unwaxed version makes it easy to clean tight spaces between your teeth. Meanwhile, PTFE floss is less prone to shredding and can slide easily in between teeth. Dental tape is a broader and flatter option that offers comfort to people with more space in between their teeth.
Should you Use Waterpik or String Floss If you If you Wear Braces?
If you wear braces, you must take extra steps to keep your mouth clean and this includes flossing. However, string floss might not be effective in cleaning hard-to-reach places under and around your braces. Thus, you may want to add Waterpik to your hygiene routine.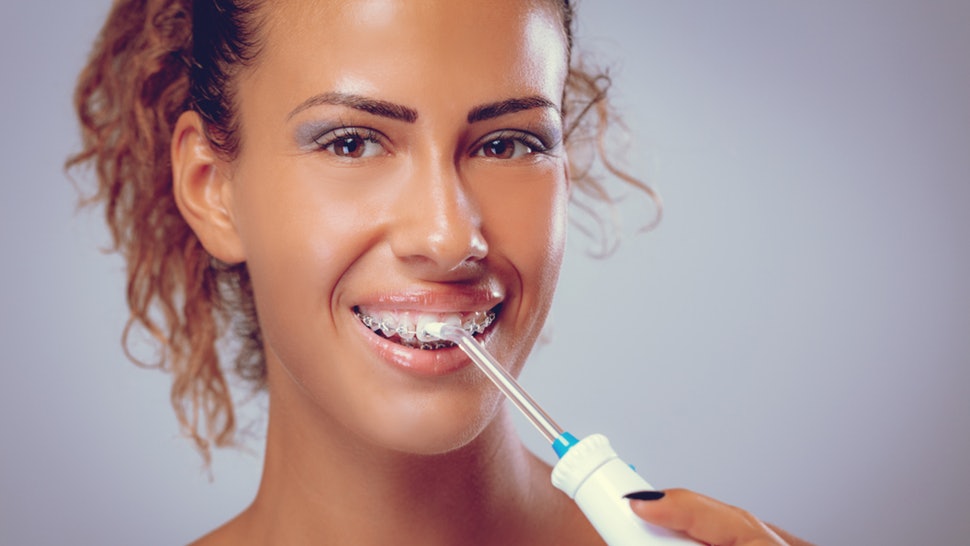 Waterpik produces steam of water that can help in removing any leftover food particles and plaques that regular floss and your toothbrush failed to reach. Make sure to talk to your dentist to know how to clean your braces thoroughly and find out if Waterpik is the best product for your needs. Cleaning your teeth with Waterpik might encourage you to stick to your oral hygiene routine. Waterpik lets you floss your teeth more efficiently.